Company Wiki
As your organization grows, there is the need to make information available to the whole team. You need a wiki.
This articles outlines how to build a company wiki:
Understand if and why you need a wiki
Define the goals for your wiki
Choose the best tool to house your wiki
Define the structure
Start creating and compiling content
Keep your wiki used and up to date
Why do I need a wiki for my company?
Let's first have a look at what a company wiki is. A wiki is a knowledge management system that:
Is digital and
Is updated and edited by its own audience.
The most common example of a wiki is Wikipedia.
Now, the question is, why does your company need such a wiki?
THE NEED TO SHARE INFORMATION ACROSS THE ORGANIZATION
At a certain size, you can't share all information personally. Because not everyone will interact on the regular basis with the owner of the information.
Also, as you grow, the sheer volume of information (processes, best-practice, style-guides, templates…) grows larger.Never Miss a New Post – Subscribe to our Newsletter!You can unsubscribe at any time. Check out our privacy policy.
That's why you need a place where employees can access information asynchronously – on demand, when they need it.
That's easiest to achieve with a digital tool. A wiki.
THE NEED TO KEEP SHARED INFORMATION UP TO DATE.
The second reason why you need a wiki is that your company and the world around it change all the time. That change needs to be reflected in the information you provide your team.
But given the above (growing volume of information), you as the CEO or manager can't update all information yourself. You want to tap into swarm intelligence. The updating is best done by the user.
What are the goals of your company wiki
Now that we've discussed why need a company wiki, let's take a minute to break down the goals you might pursue.
There's a variety of goals you could be after when designing your wiki. And the goals will have an impact on how you structure the wiki.
EASE ONBOARDING
A common goal that you could be after when first creating a wiki is onboarding. You want to create an up to date source of information for new employees.
NEED HELP TO MAKE YOUR WIKI A SUCCESS? GET IN TOUCH
A LEARNING ORGANIZATION
If you don't want to do all process improvement and development in your company, you need to build a so-called learning organization:
Your employees have a structured process and tool set to formalize and document what they learn and make it available to everyone.
This can be achieved with a wiki.
A COMMUNICATION TOOL
It could be that you're looking to use a wiki as a tool to communicate changes or news. That special form of a company wiki is often referred to as an intranet.
PROCESS IMPROVEMENT
If you want to engage in process improvement, a wiki will be great to have. It provides you with a basis to start your improvement efforts from. And at the same time provides the space to document the improved practices right away.
SUPPORT REMOTE AND ASYNCHRONOUS WORK
When everybody is working in the same building from 9-5, it's easy to share information and ask questions.
But if you're team is working remotely, or even in different time-zones, asking questions about how something is done is not very efficient. The turnaround time can easily be days instead of minutes.
Asynchronous, on-demand access will help a lot here.
Choose the best tool to house your wiki
Now that we've discussed the different goals you might have for creating a wiki, let's look at some tools that are out there.
NOTION
Notion is a multifunctional collaboration, documentation and project management software.
Pros
Looks pretty
Fun to use
Easy to set up and edit
Strong search functionality so you find stuff
Rich embedding
Cons
No formalized update or approval process for content
No classical add-ons
Best when
You need strong contribution
You want high engagement
Your company is design-oriented or creative
Your company is below 500 people
TRAINUAL
Trainual is a knowledge management software that's heavily focused on onboarding and training.
Pros
Strong prebuilt structure
Built in role and org-chart tracker with automated learning paths
Good template library
Easy editing, rich embedding
Admin dashboard to track learning progress
Cons
Not as flexible
No project management features
No add-ons
Best when
You're growing quickly and onboarding many people
You're continuously rolling out new procedures and need to keep track of who's completed the related training
CONFLUENCE
Confluence is Atlassian's wiki software. It's been around for a while, comes with enterprise scale security standards and a high degree of flexibility.
Pros
Rich add-on eco-system
Open structure for maximum flexibility
High security standards
Embedded in Atlassian eco-system (Jira, etc…)
Cons
Flexibility, you have to build structure and features yourself
High complexity
No built-in approval process
Best when
You're already working in the Atlassian universe
You need high flexibility to design your space from scratch
You're large enough to invest in a technical and/or content admin
SHAREPOINT
Microsoft's Sharepoint is a sophisticated collaboration environment, embedded in Office 365.
Pros
Large functionality set, including workflows
Embedded in office suite
Large add-on environment
Cons
Complex in setup and maintenance
Usability can feel unintuitive, depending on setup
Best when
Your company is operating under and used to Microsoft Office 365
You're large enough to invest in an admin
WHALE
Whale is a similar as Trainual geared towards smaller organizations with a focus on training.
Pros
Easy and intuitive to use
Admin dashboard to track learning progress
Built in ownership and approval structure
Supports EOS
Cons
No add-ons
New software, with some features still under development
Best when
You're growing quickly and onboarding many people
You're continuously rolling out new procedures and need to keep track of who's completed the related training
DOCS OR PDF
Don't use docs (be it MS or Google) or PDF for a Wiki. They can under certain circumstances suffice to house your SOPs, but they can't house a Wiki which needs peer contribution.
A FEW OTHER TOOLS TO CHECK OUT
There's an ever-growing number of new tools and even more established tools. This list will be constantly updated. Check out these tools to see whether they fit you wiki needs.
Define your wiki structure
Before you get started with creating content for your wiki, we need to spend some time with structure considerations.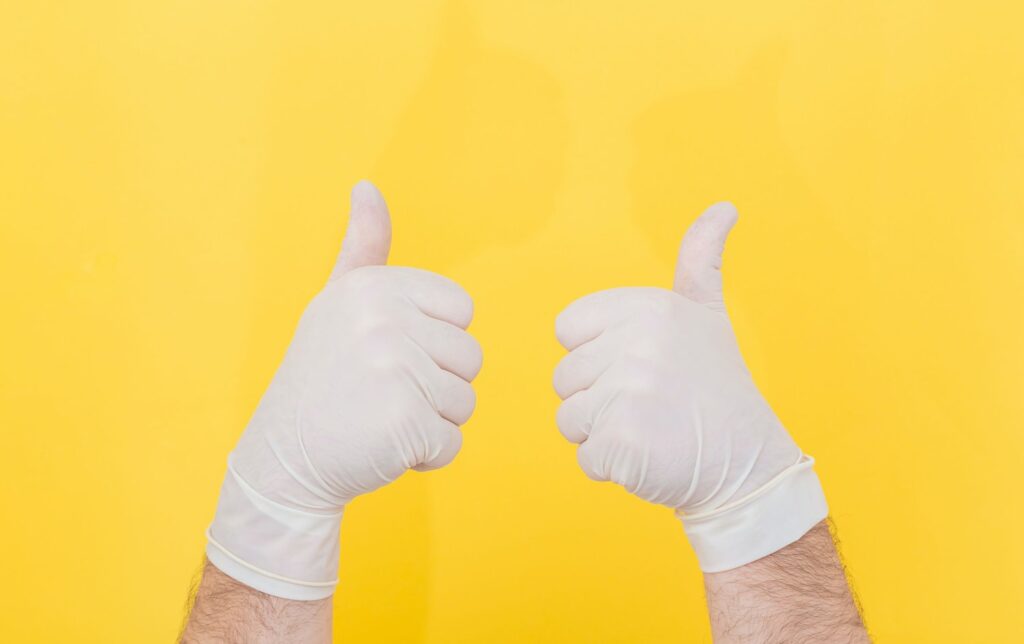 NAVIGATION AND ACCESS
Most tools use something similar to spaces, where these are data compartments with individual permission and access management. Often, spaces are hermetically separate from each other.
As this is the case, make sure you use spaces wisely. Split up what needs to be split up into spaces, but make sure you don't separate information more than necessary.
In a next step, think about what the structure of your wiki will look like. Approach that from a user perspective, not from a contributor perspective.
The user asks: Where do I find what I am looking for?
The contributor asks: Where do I write things down?
Focusing on the user when defining structure usually defines much more sustainable structures.
TAGGING AND SEARCHABILITY
Define how you want to use tags or other elements that make content findable. Define that content needs to be written in a way that's searchable.
DEFINE GUIDELINES FOR CONTENT
What are the guiding principles for your content? Set up a section in your wiki where you define what contributors should know before creating articles.
Examples:
Do you write long form text or prefer bullet points?
Do you want to structure content modular (e.g. multiple pages for different project steps) or scrollable (longer one-pagers)?
Do you use written content, pictures and graphics or video?
ACCESS, CREATION, UPDATES AND APPROVAL
Part of the structural considerations is also the question of how content is being accessed, created, updated and approved.
Access
Access should be tied to the structure (spaces, pages) of your wiki. Be as generous with access as necessary, but don't share sensitive information.
Creation
You need to define who's allowed to create new content. Ideally that's everyone, but you might want to exclude certain groups in the company.
Updates
You also need to think through how you want to handle updates of existing content.
Either you just allow people to request updates
Or they can update themselves and submit for approval
If your tool or add-on allows for that, track updates centrally. That especially important for Procedures that have a revision date.
Approvals
The approval process is super important. You want to make sure all generated content is of high quality.
On the other hand, you need to avoid that approvals become the bottleneck.
You might consider pre-publishing content, so people can already access it while it's in the queue for approval.
Also, peer reviews are a great way to reduce bottlenecks on the approval level and also contribute to the wiki spirit.
Start creating content
Once the tool is chosen and the structure is defined, you are ready to create content. As we're talking about a wiki, it's important to get as many people in the organization to contribute as possible.
There are a few things that you can do to foster contribution.
SET CLEAR EXPECTATIONS
You need to show the organization why the wiki is important to you and the future of the company.
Communicate – over and over again – that you need everyone to contribute to make that effort a success.
REDUCE ENTRY BARRIERS
Be clear that the wiki is a living thing that constantly evolves and content doesn't have to be perfect at the beginning.
The important thing is to get started, and you team needs to know that.
USE SPRINTS
You could announce one or two week documentation sprints, where everybody is supposed to contribute X pieces of content per sprint.
Be careful though that you don't create the feeling that this is a one-off effort.
INVOLVE INFLUENCERS AND MANAGEMENT
If you have people that can influence others in the organization, use them to support your message. They can nudge people to document things on an ongoing bases.
Ideally, this is your management team but can also involve other influential people in the company.
Keep your wiki used and up to date
Creating lasting adoption is – by far – the hardest part about implementing a wiki. The risk of the wiki becoming a graveyard for year-old information is high. Really high.
Here's what you can to do avoid that destiny for you company wiki.
MAKE IT A MANAGEMENT PRIORITY
You have to make clear at every possible occasion that documentation is a priority for you and why. Only if you can't hear it anymore, there's a chance you get the message across.
Make sure your management team does the same thing. Also, they need to hold people accountable in their teams.
ASSIGN A RESPONSIBLE PERSON
You must – let me repeat this -, you must assign a person in your company the responsibility for the wiki. Without that, it will not work.
This person's job includes:
Making sure content is being approved
Ensuring that the structural guidelines (navigation, tagging etc.) are being followed
Continuously improving the wiki structure.
Also, this role monitors a central tracking dashboard for content that needs updates and drives adoption throughout the organization.
MAKE UPDATING IT EASY
When you define the structural elements and choose a tool, consider this: The more fun it is to use the wiki and the easier it is, the higher will the adoption be.
CREATE A DOCUMENTATION-FIRST CULTURE
Make it a rule that when a piece of information has been asked for once, it immediately gets documented. There shouldn't be a second time someone asks for it.
Establish a culture where the wiki is the first place to go (single source of truth), an only then people ask for answers.
After all, your wiki is platform like any other (think Facebook or eBay). You need a critical mass of contributors and consumers. Then it starts working on its own.
What are your experiences with company wikis? Do you have one? Are there any tools missing that we should add to the list? Let me know in the comments.