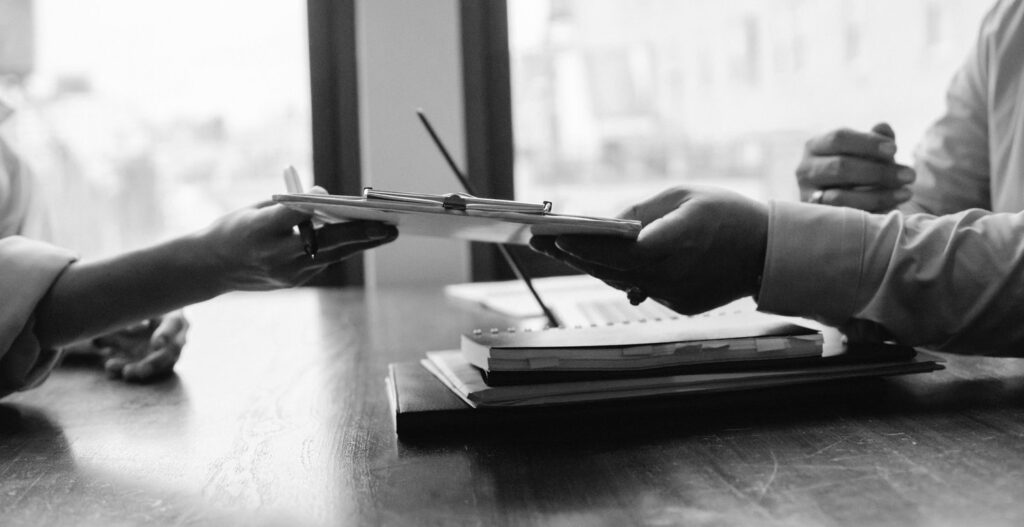 Human Resources & HR Person
Human resource (HR) is a function or department of a company or organization that handles the relationship between employees and leadership.
Nowadays, the HR function is often referred to as People & Culture, with an extended set of tasks compared to the traditional role of HR. The extended set of tasks is what you see below.
Manage Operational HR Functions
Some of the major functions are HRIS management, payroll system management, and budget management.
Manage Employee Rewards & Benefits
This task includes compensation design and reward strategy, which a company can be an attractive employer if this is done correctly.
Recruiting
This task is the most well known task of HR, which includes creating a hiring roadmap, building employer brand and talent pool, sourcing talents, and onboarding employees.
Talent Development
This task is focused on designing and building Learning & Developing solutions. In addition, to promote leadership development.
Manage Existing Employees
The purpose of this task is for the HR person to act as both a liaison and an advisor to staff on HR issues and develop a positive relationship with all employees.
Enable Organizational Effectiveness
This task is to manage organizational design and to shape a company's culture.
In this blog post, HR person is used instead of people & culture for the reason of simplicity.
When to hire an HR person?
According to OnPay, 41% of small business owners choose to handle HR themselves. Others contract through HR companies that provide basic recruiting and sourcing, which leaves onboarding and training to the company managers itself.
However, when your business grows to a certain size, it is inevitable to build a sector or department of human resources. Whether big or small, the ultimate goal of HR is to increase employee's performance and generate revenue to the company.
In the following, we have five indicators of when you should hire an HR person.
1. YOUR TIME IS NEEDED ELSEWHERE
In the beginning of every business, the owner would do all the HR tasks itself. However, as a business grows, HR tasks are going to be tedious and time-consuming. Business owners would have more cases and projects, which they will find difficult to optimize their time with other tasks.
If you see yourself in this situation, you should evaluate the circumstances of your stage of work or business. You might want to ask yourself, is it worth it to do all the HR tasks myself? Would doing more of it benefit the company? Should I reinvest my time targeting the market which brings more value to the company?
According to OASIS, 45% of small business owners spend 40 hours a month on HR related activities. This is a significant amount of time that a business owner can spend on more strategic activities.
If you are overwhelmed by your HR to-do list, and there is no other person that can do these tasks for you, then this is a good time for you to hire an HR person, and to relieve some weight off your shoulder.
2. YOU DO NOT KNOW ENOUGH TO PROPERLY CRAFT POLICY AND COMPLY WITH REGULATIONS
Human resource policies are formal rules and guidelines of a workforce that specify how certain matters should be addressed, including employee rights and duties.
These HR policies should comply with labor and employment laws which provide equal employment opportunities and safeguard the safety and health of workers on the job.
There are a number of fines and potential liabilities when a company falls out of compliance. Not to mention if you have a remote structure with employees from different countries. As your company grows, the risks of inadequate HR management from a regulatory perspective gets bigger.
Here are some examples of HR policies and procedures:
At-will employment
Code of Conduct
Whistle Blower Policy
Equal Employment Opportunities Policy
Anti-harassment and non-discrimination Policy
If you are uncertain about maintaining legal compliance, this moment would be an excellent opportunity for you to hire an HR professional.
3. YOU ARE OVERWHELMED BY RECRUITING AND ONBOARDING
Recruiting
As we all know that people are the fundamental of a business, it is what they do that keeps a business running. Business owners are excellent at what they do, but it is often seen that they cannot find a qualified employee or do not know how to start a recruiting process.
If you see yourself in a similar situation, your business is in a high-growth mode, need to hire complex roles, or having a consistent demand for hard-to-find candidates, then this is the right time for you to hire an HR person to take over this task and deliver good qualified candidates to you.
Onboarding
After you have successfully found the talent for your company, you will need to integrate them to your company and working culture.
Gallup found that only 12 percent of employees think their company did a good job onboarding. A poor onboarding process would result in a high turnover rate. ProcessBliss suggests that 50 percent of SME employees had quit their job because of bad onboarding experiences.
If you find your onboarding process is not working or this is the reason for a high turnover rate, and nobody is able to take care of it, then this would be perfect timing for you to hire an HR professional to improve new hire retention and employee satisfaction, and your business's productivity.
4. YOU LACK THE SKILLS TO CREATE DEVELOPMENT PLAN
The main framework of HR development is to educate, train, and promote employees. HR development is an investment in employees that will result in a stronger and more effective workforce.
If there is not a clear development plan for your employees, they are likely to leave your organization in search of better opportunities.
If you are facing the following situations, it may be the time for you to hire an HR professional to take the responsibility.
I lack the skills to create development plans.
I cannot facilitate the growth of employees by myself.
I want to retain and motivate my employees.
I want my employees to have higher job satisfaction.
5. COMPETITIVE PAY
An important function of HR is to ensure employees are paid fairly and accurately. A competitive pay package includes salary, paid time off (paid leaves), health insurance, and retirement plan. PrideStaff suggests that over 85% of people consider pay/compensation as extremely important when searching for jobs.
If you see yourself in the following scenarios but do not know how to achieve it, you should hire an HR person to do it for you.
I want to be an attractive employer.
I want to create good salary structures.
I want to make changes in my employee's current pay packages.
I want to bring new people to the team but am not familiar with the open vacancy's market value.
When pay is fair, trust grows. Organizations and employees can thrive and face challenges together, and work toward common goals.
Hire your HR person
As your business grows, HR tasks can be difficult to do on your own, especially if you are doing them manually. If you find yourself struggling with the mentioned tasks, consider hiring HR professionals to sort things out and optimize your business.
If you are ready to make a change, recruit an HR person that is aligned with your company's vision and is not afraid to bring up suggestions to tackle the problems.
Celebrate that success and thrive to conquer any challenges that come in your way.