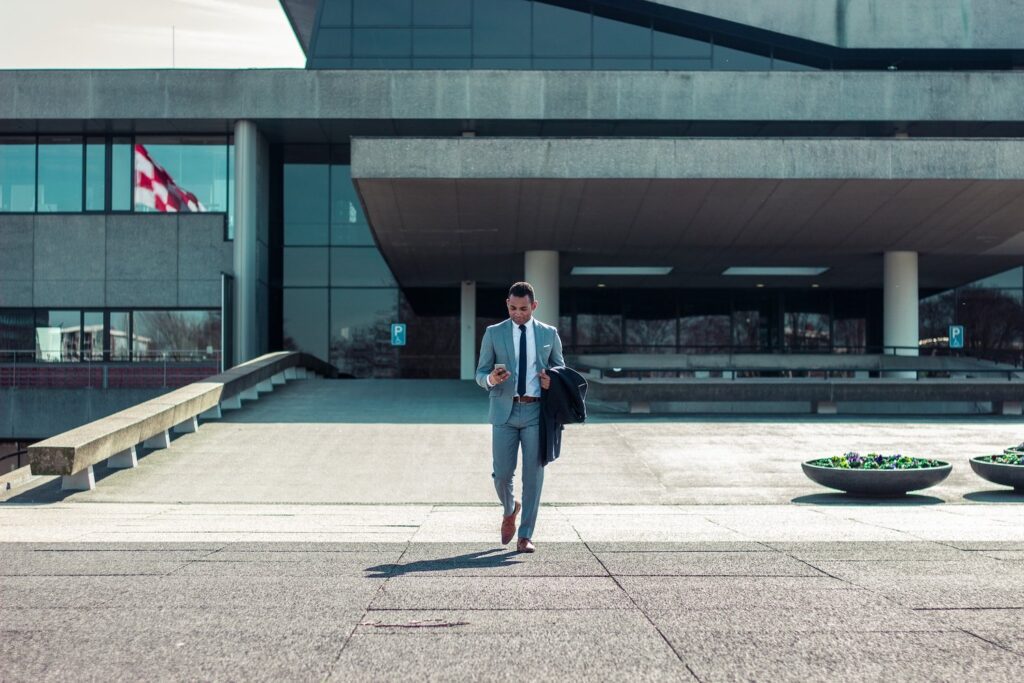 Your business is successful but could even be better? Your business is struggling and you seek outside help?
Time to bring in a consultant. But what does a consultant for small business cost? What are the different pricing models out there?
What is a consultant for small business
A consultant for small business helps smaller organizations achieve their goals. The clients these consultants work with are no larger than 250 employees, typically between 15 and 100 employees.
These specialists usually have some valuable experience, sometimes through formal training (MBA etc.) and almost always through real-life experience.
Past consulting projects of the consultant are what matters most. A nice add-on is when the consultant has own experience in small business.
Often, some corporate background can help for a rounded experience.
STRATEGY CONSULTANTS
Strategy consultants for small business help your company to find it's strategic positioning in the market.
They support you in making fundamental decisions regarding your product, your service, your pricing or your target market.
Also, they help you design or recalibrate your business model.
MARKETING CONSULTANTS
Many marketing agencies call themselves consultants these days. Marketing consultants help you find and address your target group in the right channels and with the right messaging.
They help you analyze and optimize your marketing efforts.
OPERATIONS CONSULTANTS
Operations consultants look into your company and help you make it run smoothly. Topics they deal with include strategy execution, leadership, people, processes and tools.
They're typically engaged by clients who have solid sales or have seen tremendous growth and struggle to keep up with delivery.
FINANCE CONSULTANTS
Finance consultants for small business help you analyze the numbers your business is producing. They identify potential to improve results by looking at your numbers and comparing it to benchmarks.
HOW ARE SMALL BUSINESS CONSULTANTS DIFFERENT
Small business consultants are different from corporate consultants in a few ways.
They take a more holistic view on your problem. Small business consultants offer a wider set of skills to tackle the problems in small business comprehensively.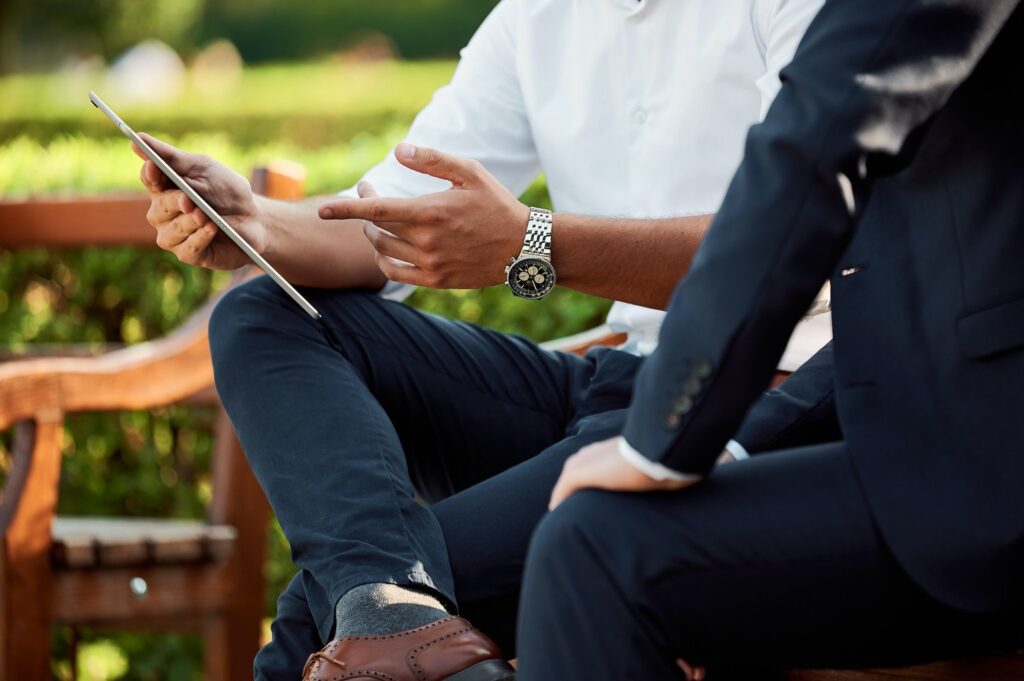 This is necessary as the division of labor and responsibilities in small business is much lower than in larger organizations.
Another differentiating factor for small business consultants is that they usually (or at least should) support implementation.
Small businesses often lack the execution power for new initiatives, as everyone is busy with their day-to-day tasks. A glossy PowerPoint presentation with recommendations alone doesn't do the trick.
Your finances
When you're considering hiring a small business consultant to boost success, you will inevitably come across the question of cost.
These are the aspects to consider.
WHAT CAN YOU AFFORD: CASH FLOW
Cashflow is king for small business. So first, you must check what size of investment your cash flow can accommodate.
Don't use more than 25% of your free cash flow for a consulting project to leave enough room for other growth related investments.
WHAT MAKES SENSE: ROI
The other financial metric you have to look at is your return on investment (ROI).
Example: You're trying to solve a problem that could improve your bottom line by USD 50,000. It's an easy decision to invest 25,000 to achieve that. Your ROI would be 100%.
If the improvement is recurring it will earn you money for years to come. You could even consider spending as much as the first year bottom line improvement on the work, 50,000 in our example.
SIZE MATTERS
The question on how much you should spend for consulting services is closely related to your company size (revenue and/or employees).
And this is not only because you can afford more. What's more is that the measures you're paying for are leveraged better.
If you spend 10,000 to improve your customer support process, and you're able to make 200 customers happier than before. If the same outcome makes 2,000 customers happier, the ROI is 10x.
This is why you need to find the right consultant – with the right pricing structure – with the right pricing structure. Right means: Is a great fit for your company.
USE YOUR GUT FEEL
In addition to these logical considerations, apply your gut feel to the results. Is that a good amount to spend for what you're trying to achieve?
HOW MUCH TO BUDGET
Once you've identified, it helps to budget for the consultant that you will hire.
Calculate the yearly bottom line impact that solving your problem or improving your business would have.
Multiply that number by 50% if it's a one-off bottom line effect, or leave it at 100% if the effect is recurring.
This is your ideal target budget.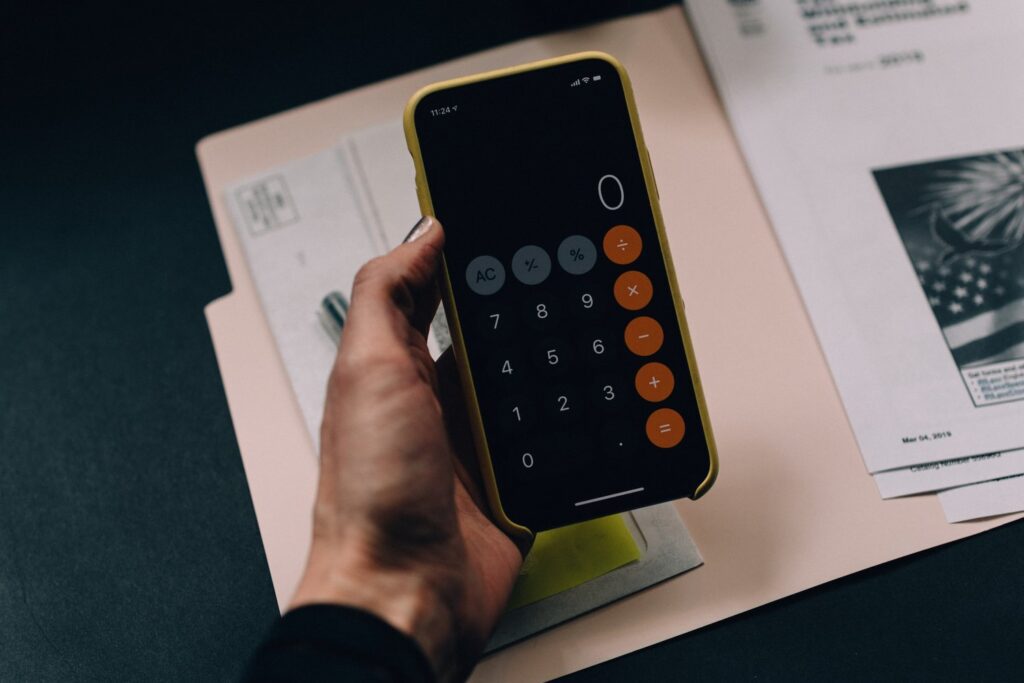 Now, check your cashflow: Do 25% of your monthly free cash flow support your target budget? If yes, great. If not, you can spread out the project over 2-3 months.
If spreading it out doesn't work either, go for the lower end of the budget that's determined by cash flow.
Be aware that you might have to make compromises in quality or speed.
AN EXAMPLE FOR BUDGETING
You're looking to hire a consultant to help with shift scheduling.
You will save two hours per month in manually scheduling.
Your store will be open 4 hours longer. That's the average time you had to close early because you didn't plan shifts well and had no staff.
2 hours of your time are worth 200 USD. 4 hours of keeping the store open per month are 800 USD.
The total bottom line effect would be 1,000 USD per month, or 12,000 USD per year.
As this would be a recurring improvement, your budget from an ROI perspective could be as high as 12,000.
Your monthly free cash-flow is 10,000. You shouldn't spend more than 2,500 USD per month on consulting.
You could easily stretch this project over 2 months. This would allow for a budget of around 5,000 USD.
5,000 USD feels like a solid amount to bring someone in to optimize scheduling.
You found your budget.
We've talked about your financials and budgeting. Let's look at the different pricing levels and options that are out there.
Hourly pricing
Hourly pricing means that you're charged for each hour that the consultant needs to complete the work needed.
WHEN TO GO FOR AN HOURLY CONTRACT
When you don't know exactly where you're going with a project, hourly pricing can be a good idea. The more unspecific your needs, the better the fit.
Hourly pricing enables you to stay flexible in scope and next steps. You just pay for the work performed.
WHY HOURLY PRICING CAN BE TRICKY
The big downside of hourly pricing: You pay the consultant to spend time. The consultant is incentivized to spend more time, because more time equals more money.
COMMON HOURLY RATES
Hourly rates depend strongly on what you're looking for. Hourly rates for a small business strategy consultant range from 80 to 300 USD. It depends on the level of expertise.
Hourly rates for marketing consulting range between 50 – 150 USD. There are always markups for specific skills or experience.
Operations consultants charge between 80 and 250 USD, financial consultants will be in the same are.
Again, for specialty knowledge there are markups.
Project pricing
Project pricing means that you agree with a consultant on a fee upfront, based on a scope of work and timeline.
WHEN TO GO FOR PROJECT PRICING
If you're clear what you are looking for – or the consultant was able to develop that clarity together with you – project pricing can be great.
The big upside is its predictability. You know what you're getting and what it will cost you.
WHEN PROJECT PRICING IS NOT RIGHT
It's critical to scope a project well to make project pricing work. If your scope is too large for what you want to achieve, you overpay. If it's too small, you don't get the results you want.
Therefore, project-based pricing is not ideal when:
The outcome is not certain and
The way to achieve the outcome depends on things neither you nor the consultant have control over
BESPOKE VS PRE-PACKAGED
Project-based pricing can come in two different forms.
Bespoke projects are tailored to your needs and specifically target the scope you need.
Pre-packaged projects (very common in marketing) are predefined and often have a strong focus on either deliverables or activities. The benefit of pre-packaged projects is that you often benefit from tested and proven methodologies.
PROJECT PRICING EXAMPLES
Check out our shop to see some examples for pre-packaged offerings.
Here are some other project pricing examples:
Strategy formulation with market research: 10,000 – 20,000 USD
Org-structure development and implementation 5,000 – 20,000 USD
Project management software 5,000 – 15,000
Please note that these are examples. Your individual situation might lower or increase these numbers.
Retainer pricing
With retainer pricing, you pay a fixed monthly fee to retain the services or sometimes only access to the consultants.
WHEN TO GO FOR RETAINER PRICING
If you need ongoing support on a variety of topics, a retainer might be a good idea. The same is true if your growing quickly or your company and needs change quickly.
Lastly, if you want to secure a good chunk of time with a sought after consultant, then a retainer might be a good way to secure access.
One major benefits of a retainer is that you have predictable monthly spend.
WHEN RETAINER PRICING IS NOT THE BEST CHOICE
Similar to hourly pricing, retainers are based on time, not output. How much will spend for a specific outcome is not 100% predictable.
If you have a very clear set of deliverables or outcomes that you're looking for, you will be better off with a project price.
EXAMPLES FOR RETAINER PRICING
The price-tags on a retainer vary immensely, based on
scope of work
the nature of the retainer (hours or access) and
how sought after the consultant is.
From a few interactions a month at around USD 2,000 up to retainers of 20,000 or more, everything is possible. It depends on what you need.
Always make sure you can end the retainer easily and with no notice. This usually means you pay upfront and keep access to the service for the time you've already paid for.
Example: If your retainer is monthly, and you end the collaboration, you will typically retain access for the month that you already paid for.
Value pricing vs. time and materials
Retainers and projects can be priced with an underlying assumed hourly rate. This would mean that the retainer or project price corresponds with and translates to an amount of hours that you buy.
Another option that is out there is so called value-based pricing. The consultant will derive the pricing for their service not from calculating the hours they'll need to complete the task, but from the value they provide.
They will typically take a similar approach like the one you take when budgeting.
For you as a client, it doesn't make much of a difference what logic the consultant uses to calculate their prices. You have your budget and know what you're willing to spend, so apply this to evaluate the proposal you receive.
Combination of pricing models
What can work well is a combination of different pricing models. This way, you can account for different phases in the collaboration.
In a first phase, where the problem and deliverables need to be defined, use an hourly contract.
Once you and the consultant have clarity over process and deliverables, it's much easier to set up a project pricing.
After the consultant has successfully delivered a project, you have much better knowledge to base a decision for a retainer on.
When fees are due
There are different models on when to pay a consultant.
Traditionally, clients paid at completion of the project. However, not many consultants will accept these terms of payment.
What's rather common these days is some form of down payment combined with one or more subsequent payments based on project progress.
Some consultants also charge the full fee up front.
Pricing needs to work for you
In the end, whatever the model is, it has to work for you. But also the year-old wisdom applies: You get what you pay for. Great consultants will charge higher fees than average ones.
And what's the point spending money at all to achieve mediocre results.