Recruitment Strategy
We are often too passive in our hiring efforts. Read in this blog post how to derive a recruitment roadmap from your strategy to fill the right positions with the best candidates at the time you need them.
This schedule will help you become more proactive in your hiring.
Building a talent pool
A talent pool is a long-term effort that creates a list of promising candidates for you to contact when you need to fill a position. Look at it this way: How many times have you thought about or optimized how you acquire customers?
I bet a lot.
The often-cited sales funnel gives us a great visual model for how customer acquisition works. You try to create awareness of your brand with as many people as you can.
This is filling the top of the funnel. Then you try to nurture your leads further to raise interest, create desire and finally, trigger action.
Now, how often have you gone through the same thought process for hiring?
THE TALENT FUNNEL
The hiring process works in the same logic. You have several qualified candidates that could be a good fit, you narrow them down to the most promising ones, and then you take action by hiring the best talent.
The only thing that's different for most small companies: We only start the whole process when we want to fill a position. That is as if you would start marketing only when your sales drop. That wouldn't make sense, right?
So let's see what strategies there are to fill the top of your hiring funnel.
EMPLOYEE REFERRALS
Your team members are a great source of potential new candidates. They know your company culture, understand the tasks, and have a strong interest in only referring people they genuinely think are a good fit. Bad performance of a referral, and be it only in an interview, might reflect poorly on themself.
Your workforce might also have professional touch-points with potential candidates. Regardless of where they are coming from, you want to utilize that source.
YOUR PROFESSIONAL NETWORK
Ask contacts from clients, competitors or suppliers about positions you might have to fill in the future and if they know good candidates.
Make sure only to ask people whose judgement you trust. Ideally, they are pretty good at what they're doing and at hiring. As with marketing, this is a numbers game.
Ask people repeatedly, over a long time, whether they know someone who might be a good fit for your company. Eventually, you will get some names of potential candidates.
JOB FAIRS, EMPLOYER BRANDING, TALENT POOL APPLICATIONS
As you would use different marketing tools, you should use various tools to build your talent pool. As the talent pool does not target one specific position to fill, you want to use very generic, top-of-the-funnel formats that create awareness for yourself as an employer.
Job fairs, employer branding or a talent pool application process can be helpful to catch the small number of top talent job seekers that are actively searching for a job (they most often get recruited out of another position).
Also, make sure your social media presence, such as LinkedIn, is well maintained, as this builds a positive image that attracts potential candidates.
INTERNSHIPS
If you have positions to fill that don't require a lot of experience, consider starting an internship program. This will create a steady inflow of potential candidates that you can "try-out". Also, they can get to know you.
NURTURE YOUR TALENT POOL
Once you have potential candidates, nurture them and make sure they get to know you better and vice versa. Imagine handling your talent pool like you would handle potential clients in your CRM.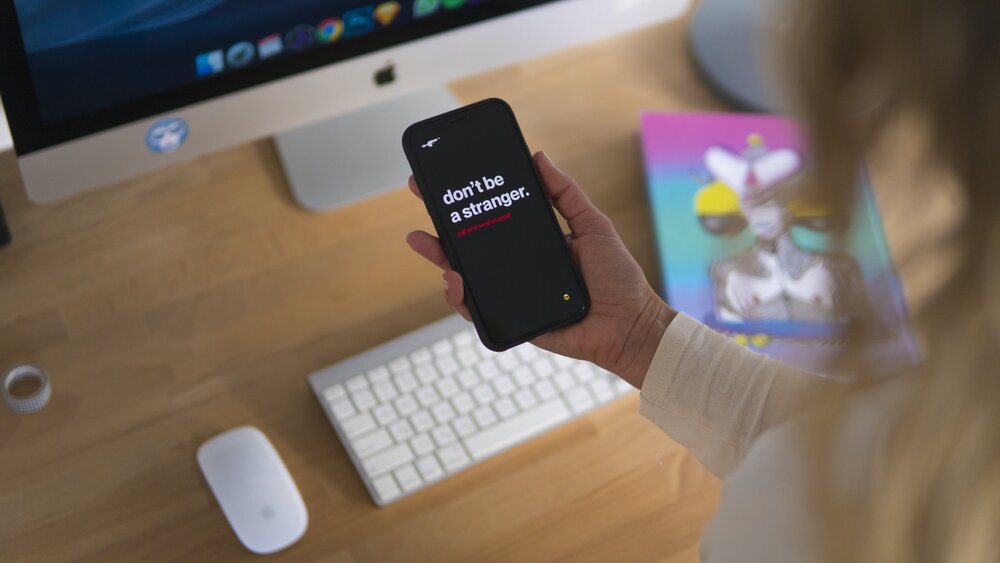 This doesn't require a super-sophisticated approach; simply talk to them every once in a while, build a relationship and see where things are going. The goal here is to have a good understanding of who is in your talent pool when you are looking to fill a position.
WHEN AND HOW TO DO IT
Dedicate an hour a week to work on your talent pool. Call contacts. Call potential candidates. Start today because it takes time to build.
People are your most important and most expensive resource, so resist the temptation to delegate that task to HR or a hiring manager.
It's good to have their help, but you should build your talent pool yourself.
Your Strategy and Roadmap
Now that we have covered the talent pool as the starting point for your recruiting strategy let's look at your company strategy. It should be the starting point for a successful recruiting strategy.
The strategy alone won't tell you what new hires you need. But the roadmap you derive from your strategy will.
Read more about how to create a roadmap from your strategy in our article about strategy execution.
DEFINE YOUR TALENT NEEDS
As written in the above article, your talent demand should already be part of your strategic roadmap. If you don't have that yet, it's the major step to get more proactive with hiring. There are three simple steps involved:
Write down where you want to be in the time-scope of your strategy,
Write down where you are today,
Write down the steps to closing that gap and when they need to happen.
If you do that for your people, this could look something like this.
I need an effective sales team of five people and a great customer support team of 2 reps in 1 year,
I have one salesperson today and two marketing people who also take care of customer support,
I need to hire another salesperson in 3 months, one more in 6 months and two more in 9 months. I need to hire one customer support rep in 3 months and one more in 9 months.
So this will be your people roadmap; it is not yet your recruiting roadmap. The difference is the number of positions that you can fill by developing people you already have into a job.
This will not solve the majority of your people demand, but change numbers here and there. Assume you decide to develop one of your marketing people into a customer support manager – the recruiting demand for customer support reps will be -1, but you might need to hire another marketing person.
DIVERSITY
A diverse workforce has been shown in tons of research that improves your organization's ability to solve problems and collaborate effectively.. Consider adding some diversity targets to your talent strategy.
The Recruiting Roadmap
Knowing your hiring needs and the time you need to fill these positions, you can start drafting your recruitment process for the next year.
AVERAGE HIRING TIME PER POSITION
You are in the comfortable position now to know when you need to fill a specific position. That enables you to start early enough. Now, the question is what early enough means.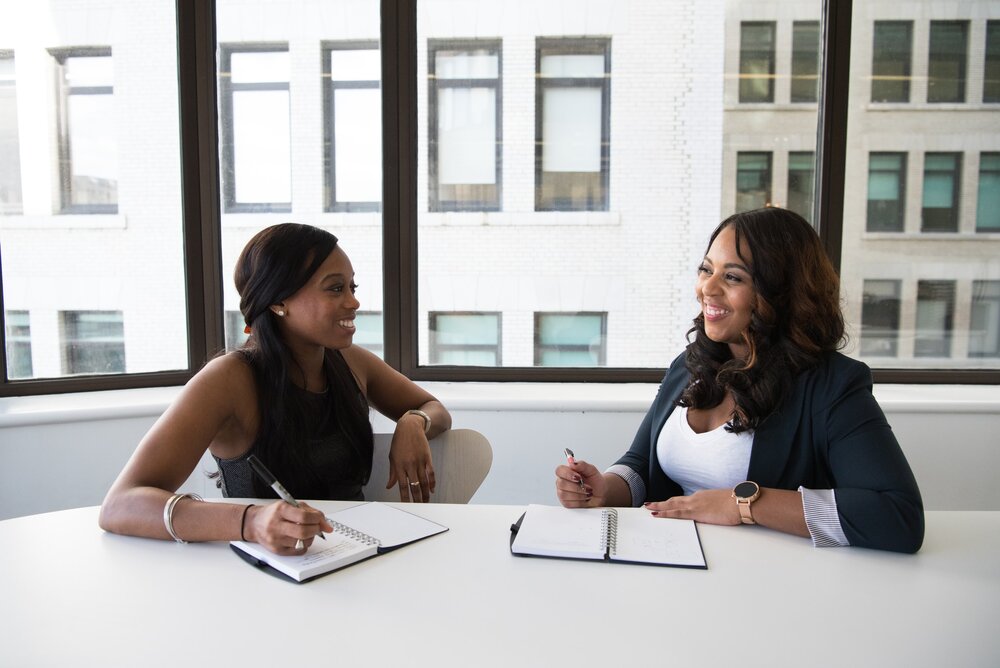 If you have hired and documented your hiring efforts in the past, you can the hiring time it took to project the future. If you don't have that information, consider the following:
Plan enough time for all kinds of positions. Starting the hiring process three months before you want to have a position filled is a good rule of thumb.
Particular rare types of talent might be harder to find than others. Plan more time for niche positions.
Use the talent pool that you have created in the first step to activate passive candidates.
If you can't tap into your talent pool, use conventional employee recruitment strategies like job platforms, recruiting firms. If you use one of these for the first time, plan in some extra time.
CREATE JOB SCORECARDS
The job scorecard will be the basis for your hiring efforts. They're based on your org-chart and your strategy and include:
The position's mission
Deliverables and
Competencies you're looking for in a candidate.
The good thing about job scorecards is that you can use them to grade candidates that you interview during your recruitment process. They are more hiring specific than your role descriptions but less targeted to job platforms than your job posts.
Resist the temptation to reuse old templates of job descriptions that just list activities, but try to be more results oriented in your postings.
USE A STRUCTURED SCREENING AND INTERVIEW PROCESS
When going through the screening and interview process, make sure you follow the same process every time to ensure consistent and comparable results. Break down the interview questions and stick to the script.
While you lead the interviews, use the job scorecard to grade the relevant metrics.
As you have planned your hiring process well in advance, you can already block the time for these interviews with all the people you want to be in the interview.
HAVE GREAT RECRUITMENT PROCESSES
Spreadsheet-based or manual recruitment processes are risky:
On the one hand, you are risking your employer reputation with a process that isn't fair, transparent or human. Many of us has been in the situation to apply somewhere and then don't hear back.
In today's review-driven world, this frustration in form of a negative review can quickly harm your reputation and make finding the right talent even more difficult.
On the other hand, you are at risk to miss out on great candidates if you handle all applications manually.
We recommend using some form of recruitment software or at least very structured workflows.
Also, many modern human resources software suites like Personio include Recruitment features. Using a full suite has the benefit of a seamless transition from recruiting into onboarding.
Three steps to hire more strategically
If you stick to the three steps
Proactively building your talent pool
Translating your strategy into a hiring roadmap
Planning out your hiring activities well in advance
the chances are high that you have a team of right professionals at the right time without being rushed into lousy hiring decisions.
Lots of success with your next hires!
Best
Benjamin
P.S. Don't forget to be as proactive with the onboarding of your new employees as you have been finding them.