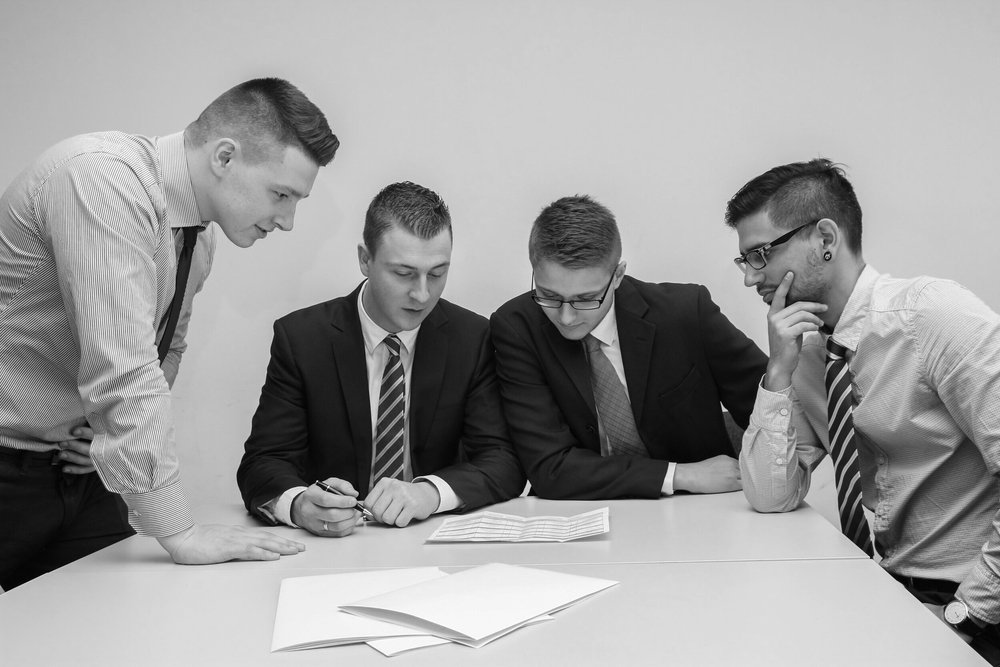 Do you need help with your small business? Do you want to grow or expand your business and are facing difficulty doing the same? You may need to bring in the professionals to help with your business. Learn more about when you should hire a consultant here.
What is a Business Consultant?
A business consultant is a person who advises clients on a number of topics in order to help them develop, grow, or sustain their businesses. Business consulting entails assisting a company in identifying, addressing, and overcoming challenges to achieving its objectives.
Why does your Small Business need a Business Consultant?
If you're a small business owner looking to take the next step in your business, you might need to hire a business consultant to give you guidance and help you improve your services to cater to a larger audience. Business consultants are professionals who charge a fee for their services which include strategy, operations, HR, IT, and marketing.
Consultants assist businesses by identifying flaws and recommending solutions based on their particular expertise and experience. Many business owners believe that hiring a full-time employee for a short-term need is unnecessary. A business consultant can satisfy that demand for less money than a full-time employee.
A business consultant can assist you whether you operate a startup or are looking to expand an existing business. An excellent moment to hire a business consultant is when you are in the phase of growth or have just experienced growth and are looking to stabilize because your firm may always benefit from an impartial, experienced perspective and well-thought-out ideas.
Many businesses put off engaging a business consultant or consultancy services because they are unsure when they need one or how to calculate the consultant's return on investment. However, the true worth of a business consultant is realized when you witness its efficacy over time, even when your company has finished growing and is stabilizing.
Hiring a business consultant has numerous advantages for a firm. Making use of an outside perspective, employing knowledge and expertise in a particular area of business gained from different clients and industries, and gaining assistance in developing strategies as well as the resources to make them a reality are just a few of the most significant impacts which a business consultant can make on your business.
New trends are emerging every day in technology and it is difficult for many business owners to keep up with it. This is where a consultant could help you stay updated with the latest developments in technology and help you in implementing those in your business.
Types of Business Consultants
There are different types of business consultants who can help you develop and grow your business. Traditionally, they can be broadly classified as strategy consultants, operations consultants, IT consultants and human resources consultants. Consultants work with a wide range of businesses and specialize in practically every niche, specialty, market, region, and industry on a global scale.
Management consulting service does not have to be limited to technical or corporate assistance within a company; it can also include a consultancy firm assisting a business with very specific tasks, such as merging the infrastructures of two companies via the cloud, or very broad tasks, such as assisting with marketing and sales pipeline optimization, developing a business plan to launch a new product, among other things.
There are two types of business consulting services who help you with your business. One kind of consultant helps you in defining the strategy for your company and prepare the roadmap for the same. The other type of consultants are the ones who, along with developing the future roadmap of your business, help you implement the same. Small businesses should focus on working with consultants who would give them strategic advice as well as help them in implementing it.
Your small business could require an external business consultant to assist you in the growth of the business under the following conditions.
When Should You Hire A Business Consultant For Your Small Business?
PROBLEM SOLVING
Businesses occasionally encounter issues that are impossible to manage without the assistance or recommendations of an external specialist. If your company has run into a serious problem that it can't address with internal resources, you can employ a consultant who has dealt with a similar problem in the past.
If your competitors are outperforming you consistently, a consultant can join your team, collect and analyze data, and figure out what's going wrong. A consultant would go further than you can think in order to find the finest answer for you. They're also aware of best practices and hazards from their work experience, which is crucial when dealing with complex business difficulties.
INTERNAL CONSTRAINTS
Want to start a social media marketing campaign but don't know how and when to start? This is the time when a consultant would help you in setting up the marketing campaign. There can also be a time when you have the plan ready, but you do not have the required resources to implement it. A business consultant would help you redesign the plan by utilizing the existing resources within your business and help take your business to the next level.
EXPERT ADVICE
While taking huge decisions which would be affecting your business in the long run, a professional business consultant would help you make the transition in a smooth and efficient manner. Having a professional who has worked in a related field and who knows the complexities of a decision like bringing on an investor or enhancing project performance can help you avoid wasting money and time by focusing your money and time in the wrong places.
MANAGING YOUR GROWING BUSINESS
In a particular stage in expanding your business, your business may have grown rapidly and you see that there are many areas you could improve, but you don't know where to begin. A consultant may come in and give you a new viewpoint, examine any or all aspects of your organization, and define the processes and procedures that will help you enhance productivity for the long term.
A huge amount of time of battle with process improvement analysis, review, design, and implementation will be saved by hiring a consultant who is a leading expert in their field. A consultant that has successfully implemented process improvements several times will be invaluable, and may also be able to handle change management.
FOCUSED IMPROVEMENT
There might be a time in your business where one function of your business is performing poorly consistently. It could be that your operations are not efficient or your budget planning has not been done properly. This is when a business consultant with expertise in a specific area or in a particular domain could help you with your problems. You could hire an operations consultant to sort out your internal processes or hire a financial consultant to manage your finances. This type of a problem usually has a short demand, but you cannot invest your resources in hiring a new employee just to take care of that problem.
Some business owners believe consultants can't teach them anything they don't already know. Other business owners and managers may be hesitant to hire consultants because they are uncomfortable disclosing their company's problems with an outsider.
Both issues, however, can be solved by hiring the proper consultant for your company, one whose experience will make a significant difference in your company's success. You should have trust in the consultant and believe that they are acting as a coach for you and want your business to succeed as much as you want it to. In small businesses, it is also necessary to check for a cultural fit with the consultant as they would be influencing each function in your business. You would not want external culture to affect your business.
Consultants provide a beneficial buffer between business concerns and its founders or owners; they aren't as emotionally invested in operations as owners are, and they can more quickly identify and address issues, whether it's installing new technology or completing a merger or acquisition. Business consultants are in a way a mentor for your small business and help you in developing your business operations.
Have you ever hired an external business consultant for your small business before? Do let us know your experience in the comments.