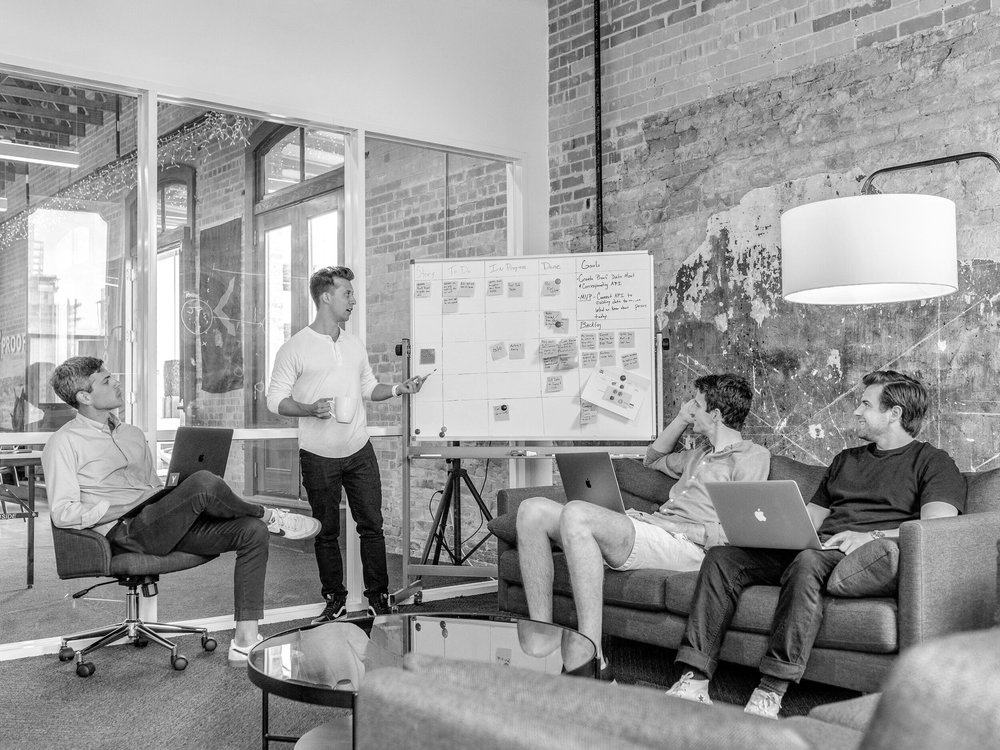 No matter how good your strategy is, it's the execution that brings it to life and that eventually differentiates a successful business from an unsuccessful one. When you are as many business owners, you're good at the specific thing your business sells, but you're not necessarily an operations expert.
If that's the case, it might be a good idea to bring in an operations consultant. While strategy consulting focuses on your businesses' current position in the market and the ways to get to a desired position, operations consulting focuses on getting the work done in the most effective and efficient way.
This blog post will examine the ways in which an operations consultant can help your business and what to watch out for when you hire one.
Outcomes
Management consultants usually charge a dollar or two, so it makes sense to be very clear on what outcomes you can expect when working with one. And while the specific outcomes are as bespoke as the whole engagement, below are some things that you can expect from hiring a consultant.
STREAMLINED BUSINESS PROCESSES
An operations consultant will analyze the Value Chain of your business. The value chain is the sequence of processes that actually produce value for your customer (i.e. the activities that your customer is willing to pay for).
Based on that value chain, the consultant will work to eliminate unnecessary work and try to optimize the remaining processes, using tools like Lean Management or Six Sigma.
The end result will be processes that are both:
more effective, i.e. they only do the tasks that actually drive value
more efficient, i.e. they'll perform the tasks or produce results with less resource input
Processes like this allow you to scale your company, meaning you don't have to double your infrastructure and cost-basis when doubling revenue.
CLEAR EMPLOYEE ROLES
Transparency and a clear understanding of roles – or more specifically the absence thereof – is often a big issue in growing companies.
Your team doesn't know what is part of their responsibility and what isn't. Granted, these things change quickly and everyone has to wear multiple hats. But defining who is responsible for what will give your team a great deal of security and execution power.
Combining those well-defined roles into an org-chart is another outcome that your operations consultant should be able to produce. Take into consideration your strategy, value chain, competitive environment, complexity and innovation speed to arrive at a model that can grow with you.
REDUCED COMPLEXITY
As companies grow, so does the complexity in their operations. Initially, many founders mistake complexity as sophistication.
But it is actually a good idea to reduce variance, interdependencies or the number handoffs to build a resilient operational basis.
DOCUMENTATION
As your business grows and you bring on new team members, you need to document how you do business, i.e. how your organization produced the value you provide to your customers.
An operations consultant will help you analyze your current processes and document them in a way that is easy to use, sufficiently easy to update and that support your specific use-case for documentation.
PERFORMANCE IMPROVEMENT
All of the above will inevitably result in increased performance, but only when you have involved your team along the way. A good operations consultant will make sure you do.
This improved performance can be used twofold: Either you decide to grow your business with the additional resources, or you decide to let things run more independently and reduce your own workload.
SUSTAINABLE OPERATING MODEL
Engaging with an operations consultant will leave you with an sustainable operating model: the way "we do things around here" with all dimensions from people, over processes to tools covered.
Such a model is sustainable if it can handle your projected growth over the foreseeable future. There is, however, a limitation to it: Don't go too far into the future, as the operational needs in terms of stability, compliance and distribution of power are much different for a 500 employee company than they are for a 15 person business.
Don't sacrifice your current effectiveness by operating in a suit that is two sizes too big. But at the same time, it makes sense to align your operations strategy with your business strategy.
REDUCED OPERATIONS RISK
When you grow, you naturally will add more people to the business at an increasing pace. While this brings in outside perspectives and know-how, it also puts your operations at risk because there are new people working in your business that don't know your way of doing this.
An operations consultant can help in two ways: First, they'll formalize and standardize your operations, i.e. making them easier to adopt by new people. This creates the basis to then establish compliance with these practices.
Secondly, depending on the scope of your engagement, they'll help you set up onboarding processes to reduce the operational risk of the new hire.
COMPETITIVE ADVANTAGE
Lastly, all of the above will amount to a competitive advantage over your competitors. Executing well will enable you to please your customers more consistently and reliably, every time they engage with you.
Finally, this competitive advantage will lead to an increase in market share.
However, in order to achieve all this, you have to find the right consulting firm to support you. Here's what to look out for.
How To Find The Right Consulting Firm
Like with all vendors, finding the right management consultant that is a fit to your needs and budget can be tricky. We recommend setting up a clear catalogue to use for evaluation of potential firms.
FOCUS ON SMALL BUSINESS
The first thing you want to look for is that the consulting firm you engage has a focus on your size of business. The nature of challenges that you face as a small business are special and not necessarily comparable with the corporate world:
Your challenges are usually much more intertwined and interdependent than in larger corporations. Example: Organizational restructuring is usually tied to process changes and hiring efforts. Process redesign may have a strong impact on your meeting structure and management style. One thing you change can affect every part of your business, so you want to find someone who ensures that there's cross-functional collaboration.
You want to find a consulting firm that understands you as the business owner. Oftentimes, the first consultants you bring will help you to remove yourself from the operations. You want to make sure that the consultant has experience with that.
You will need to find a consulting firm with a cost-structure that works for smaller organizations. Especially, you want to look out for flexible scheduling (hourly rates rather than day rates) which will allow for tailored billing. Also, you are looking for a firm that doesn't need to bring on 5 people to your project but is experienced running projects with small and efficient teams.
While McKinsey, BCG, Bain or Deloitte are great companies, they're most likely not the best fit for your small business.
INDUSTRY VS. FUNCTIONAL EXPERTISE
Next to getting an additional pair of hands to execute, you mainly hire a consultant for additional expertise. However, you should be very clear on what expertise you're looking for.
Industry Expertise
Industry Expertise is mandatory when bringing in a consultant that will be working on strategy, positioning and pricing or any product-related capacity. These fields require you to know how the industry works and what the competitive landscape is like.
Furthermore, industry expertise can help with understanding best practice for certain functional questions. Example: Getting consultation on recruiting (functional) might be more effective when the consultant knows your industry, especially when it is highly competitive or special in any kind of way.
Other functions where industry experience will be an asset:
Manufacturing
Logistics
Procurement
Supply Chain Management
Functional Expertise
Bringing in an operations consultant will oftentimes rather focus on functional expertise, especially in knowledge work. This is true for the functions in which the industry doesn't play a big role.
In our experience, the impact the industry has on the type of operational problem that our clients have to solve is very limited: The pain points we see in recruitment, sales operations, collaboration, project management or documentation are the same, regardless of industry.
Company size and type of organization usually have a much bigger influence on these types of work.
RECOMMENDATION VS. IMPLEMENTATION
When you're looking for a potential consultant, evaluate if there's the right fit in the question of recommendation vs implementation. Recommendation here means identifying inefficiencies and designing solutions for process improvement.
Implementation means putting these solutions to action and making sure they're being adopted.
Especially smaller organizations, potentially with a leadership team that is not heavily experienced in managing processes, quality or organization, the recommendation alone will not be enough.
These organizations need hands-on execution support to reach the desired transformation. Furthermore, pursuing operational excellence is a long-term endeavor that requires someone to hold stakeholders accountable.
QUALIFICATIONS
There's a wealth of different qualifications that can make for a great operations consultant.
Theory and Degrees
Bachelor's degree or master's degree will tell you about the theoretical knowledge and the problem solving ability of a consultant. However, the sophisticated and abstract models of management science might be too much for your small business to digest. Business leaders therefore rely on other factors to determine if a consultant is qualified.
Experience
The years of experience in business management as a consultant can oftentimes be a good indicator for functional and or industry expertise. In an ideal world, the consultant has extensive small business experience but also knows how bigger corporations operate.
However, without understanding the theoretical models behind the knowledge, it will be hard to transfer that knowledge to your problem.
Another thing to watch out for can be actual consulting experience, as the knowledge gained in past projects quickly becomes a consultants biggest assets.
Methodology
Adding to the above capabilities, the methods the consulting firm uses can add real value for you. If there's a structured process to solve your problems that builds on a healthy mix of both theory and experience, you can be sure to benefit from both in a predictable way.
COMPANY AND CULTURE FIT
This last criterion to pick a consultant for your small business is company and culture fit. Especially for smaller organizations, bringing in a consultant will have a substantial impact on the organization. As with every outsourcing decision, make sure that the service is in line with where you want the company to go.
An example: If you're trying to build a self-managed or peer-managed organization where decision-making is flexible and distributed to teams, a consultant with a highly formalized approach will not be the right fit.
Additionally, if the cultural fit is good, client engagement will be much better. This is the precondition for a successful project.
It all boils down to: If you bring in someone who defines how your company does business, make sure you like how that person thinks about business.
What are your experiences with hiring an operations consultant for your small business?
Best regards
Benjamin