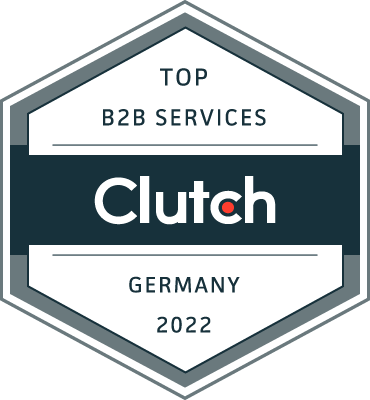 Award By Clutch
At Asamby Consulting, we believe that growth comes from within your company. Only when people, processes, and tools come together will your company grow!
We are your partner for consulting in the fields of operations, organizational behavior, automation, and strategy execution. We use operational excellence and organizational behavior tools to ensure your processes are effective and the right people have the right tools to follow them.
Last but not least, we work with you, the founder, to delegate and let go effectively; only then that you can scale your company.
With that said, we are thrilled to announce that we've earned a spot on the 2022 list of Clutch leaders as a leading consulting firm in Germany.
For context, Clutch is an established B2B reviews platform that helps firms across the globe connect with the solution providers to improve effectiveness and increase productivity.
The Clutch Leader Awards recognize companies' commitment to building their expertise, providing stellar customer service, and producing high-quality results for clients.
The Leader Awards are only granted to the highest-performing B2B companies, so we're incredibly gracious that Clutch has recognized our merit and top-tier work.
"We're very happy to be recognized for our hard work and our dedication to providing outstanding value for our clients."
– Benjamin Lander, Founder, Asamby Consulting
We are very grateful to our clients who trusted our capabilities to make their dream a reality. It's a satisfying feeling to receive such radiant feedback on our Clutch profile from people we've worked with before. Here's what they had to say about working with us:
"Asamby worked extremely fast and efficiently, and their obsession for an organized and defined workflow produced processes and systems easy to understand and easy to implement."
– CEO, PlayToddlers S.L.
We are a remote-first consulting firm; we would love to hear about your company no matter where you are. Schedule a free call or send us a message!